Step 1 - Select file
Select an image file by pressing the upload image button. The image will be scaled to maximum 400 x 400 pixels.
Step 2 - Prepare image
Crop, flip, rotate and adjust colors.
Step 3 - Select colors
Choose colors by selecting them in the color chart or by using the color picker in the toolbox. By using the color picker the color of the image will be matched with the closest color in chart.
Step 4 - Setup parameters
Set the size in number of beads. Adjust how the colors will be weighted when matched to color chart.
Step 5 - Adjust beads
Use the pen to adjust beads. Select color in chart or by using color picker.


Alternate between bead and pixel view with the buttons above the image.
Step 6 - Print
Press the print button to print the bead manuscript. By pressing print to printer a printout will be sent to printer.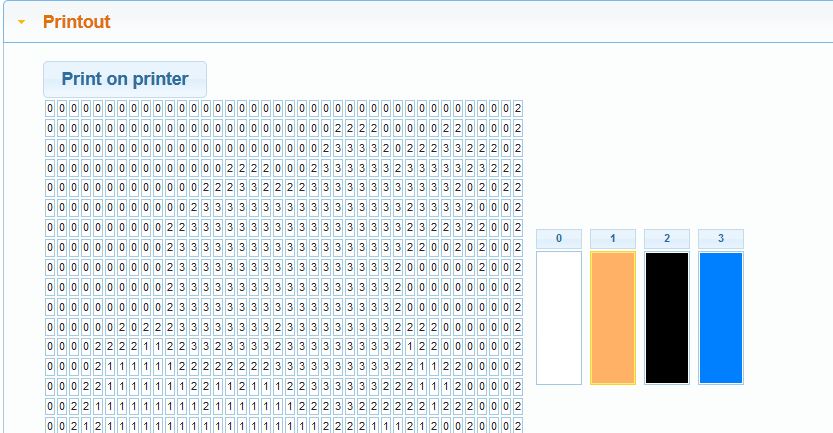 As a registered user you can save your pattern while working and share them with other users.



Setup
Red
Green
Blue
Light

Pegboard
Width:
Height:
Red weight
Green weight
Blue weight
About
BEADS is free to use, please e-mail suggestions for improvement to
info@beadit.se
.
BEADS require browsers that support HTML5 (canvas and File APIs).

All form fields are required.